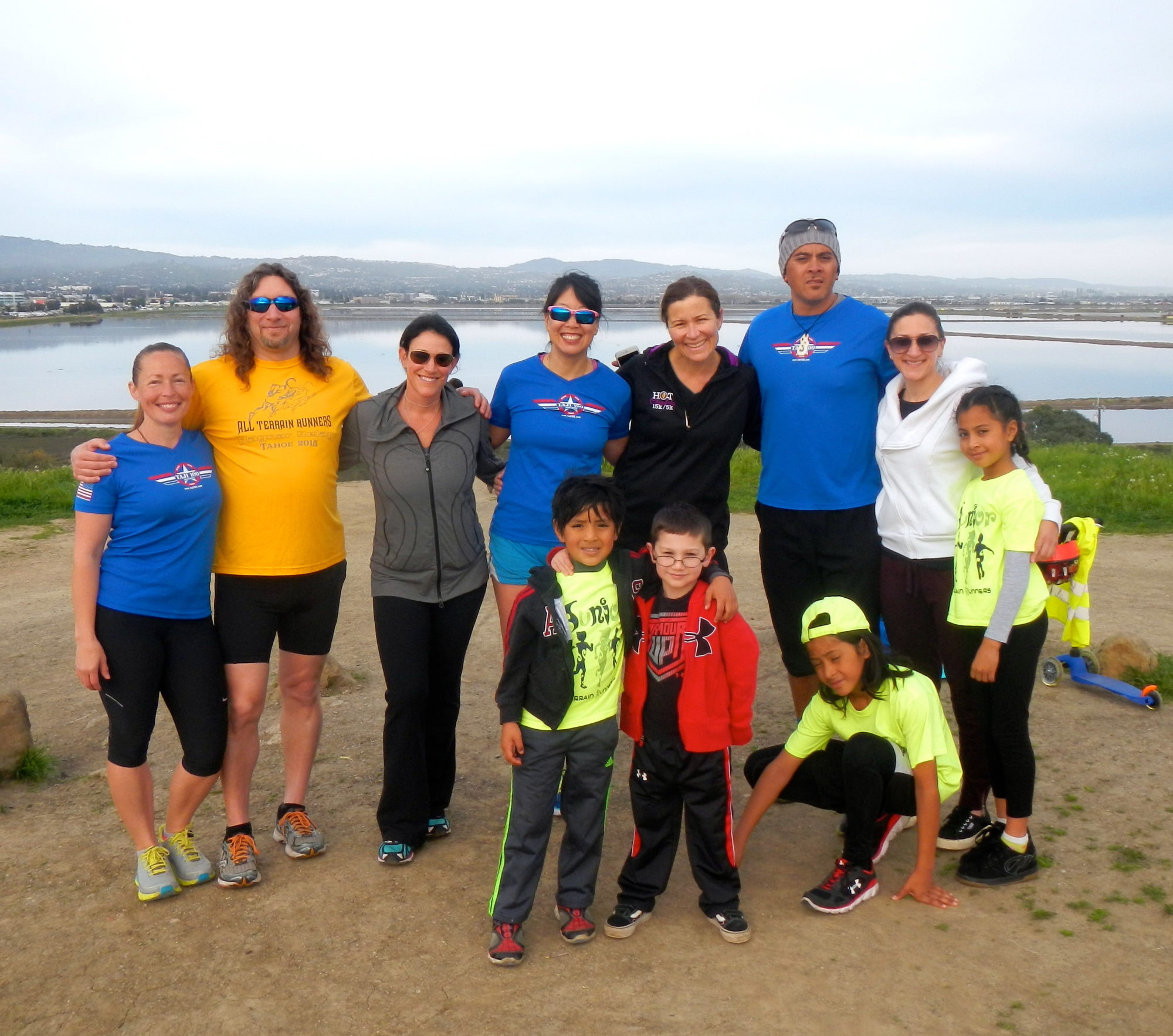 Kristen Brosamer / January 31, 2017
PARTICIPATE!
For the past two years, a group of us from All-Terrain Runners have joined a non-profit challenge for February called the Taji 100. Started by a local group, the event raises money for military veterans' organizations by asking participants to log 100 miles during the month of February either by running, walking or using an elliptical machine. There is a recommended $25 donation to register. You can begin logging miles after midnight tonight, 2/1 through midnight of 2/28. Everything is on the honor system; you enter your own progress. You can also create a personal profile. There is a leaderboard where you can check the stats of other Taji 100 runners all over the world. All the details are at taji100.com.
Some participants log an astonishing number of miles, but for many of us, squeezing in Taji between jobs and family commitments to reach that 100-mile mark is a huge victory. For me personally, Taji is a reminder that I need to get outside again, that I need to get moving, get out of my own head. I use a Fitbit to keep track of how much I've done, and at the end of each day, log my progress. Taji also renews my commitment to reach out to friends, connect with my family, and rejoin our team (the All-Terrain Runners). We meet up for lunchtime walks, work together to run and hike trails, we throw in some neighborhood loops, do what we can on our own… Sometimes we meet the challenge, sometimes we come as close as we can. Either way, we get together at the end and celebrate. For me, the goal is not the number.  It's about spending time with each other. Each year I feel an overwhelming gratitude for Taji's simple mission: participate.
At MSS, several different groups can help you meet your personal 100 for February. During the week, Sheeper Triathlon running groups meet at the swimming pool Tu/Weds/Thurs 6pm (Coach Tim Sheeper: tim@teamsheeper.com); Entry Level Triathlon on Weds 6pm (Coach Mike Osmond: mike@teamsheeper.com).  Tattersols women's running group meets Weds 6:30pm at Stanford's Cobb Track/Angel Field. On Sundays and additional mornings during February, All-Terrain Runners offers trail or track runs, open to all skill levels (contact Coach Semisi Siu: ssiu@menloswim.com to be added to the ATR FB page). To help improve overall strength, mobility and recovery, MSS also offers morning Boot Camp classes (Coach Kevin Defro: kdefro@comcast.net), and daily lap or team swimming opportunities (check the pool schedule for specifics). Come meet the challenge with us!
See you on the trail,
Coach Kristen Brosamer